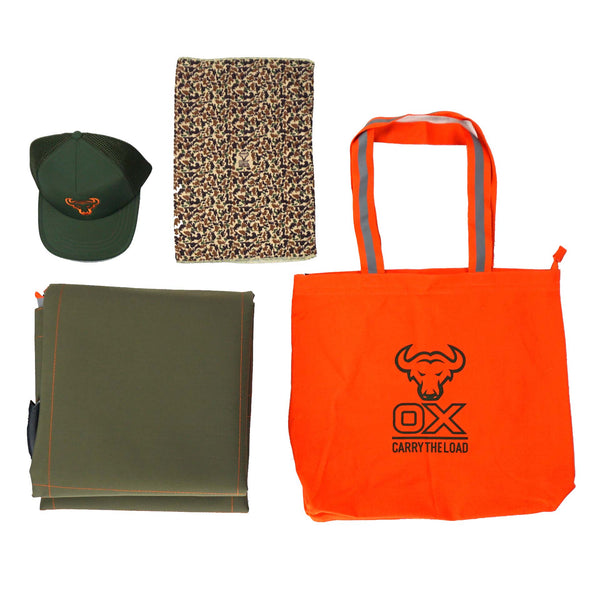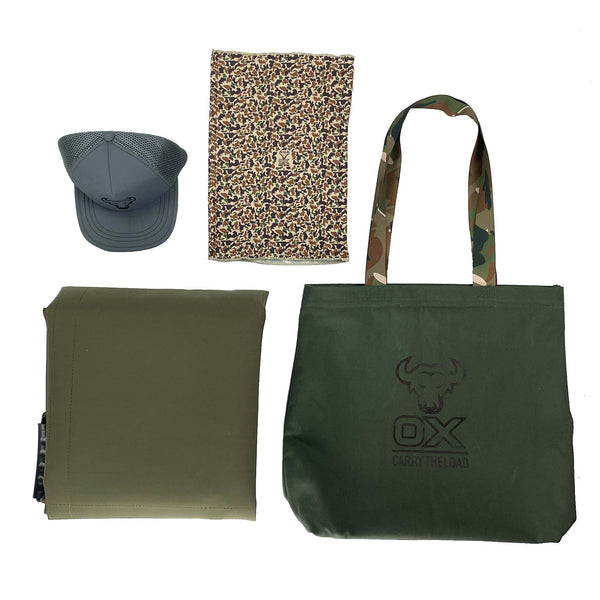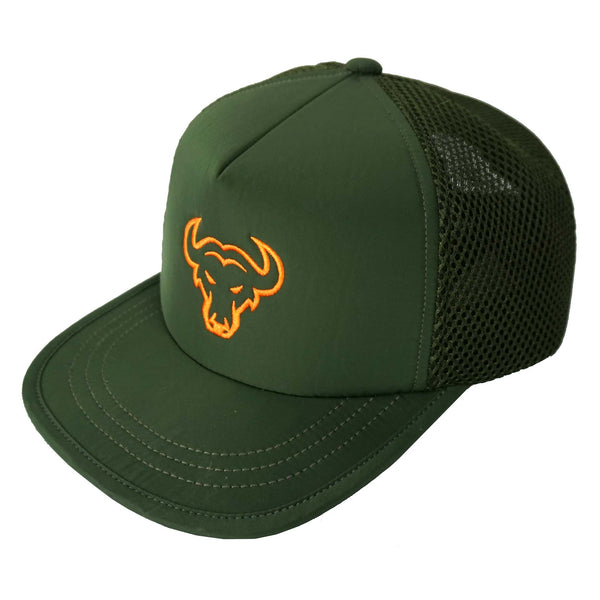 Customize your OX Box and start Carrying the Load. Choose between Camo Mat or Work Mat, carrying bag, hat, and gator.
The OX Mat is an industrial strength multi-purpose mat used by construction workers, hunters, mechanics, soldiers, law enforcement, landscapers, and anyone who needs to carry or move heavy loads weighing up to a half ton. Each of our heavy-duty mats are built with durable inner and outer webbing, #6 heavy duty thread, zigzag/bartack stitching at critical pressure points, and high-strength soft rubber handles for easy lifting.
Each mat is laminated for style, safety, and durability and can be easily pressure washed. Simply fold up your Ox Mat and store anywhere for quick access for when you need to lift, move, or drag heavy items like engine blocks, tree stumps, livestock, brush, heavy tools, awkwardly-weighted equipment, or anything too heavy to lift by one person.
The Ox Mat (1)
Ox Mat Hat (1)
Ox Mat Bag (1)
Ox Gator (1)